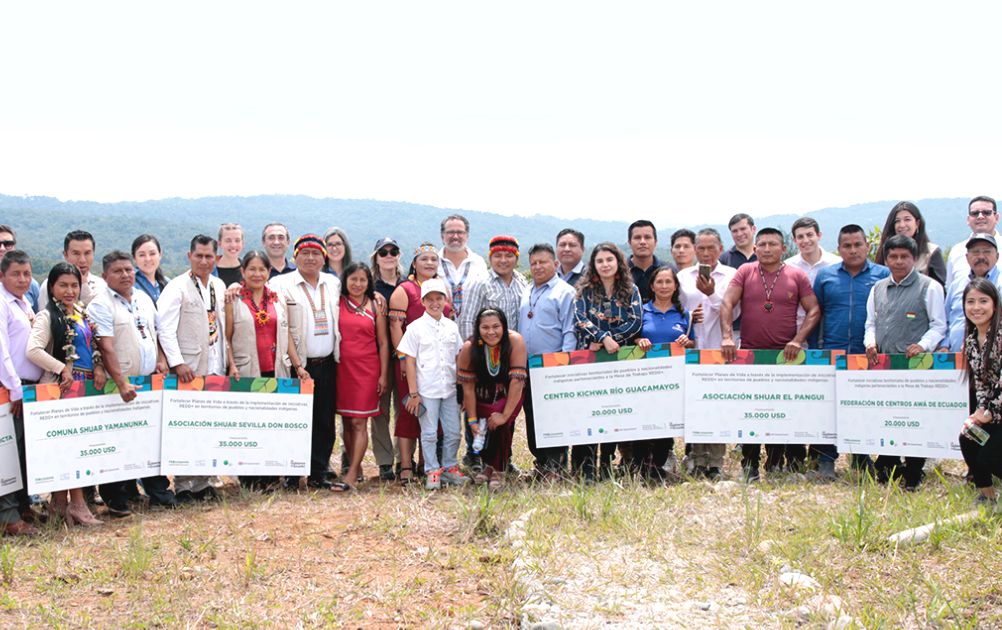 On February 24, 2023, the Government of the United Kingdom (UK) provided funding to support development, conservation, and sustainable production projects in local communities and villages in Archidona, Napo Province. 
The objective of these funds is to strengthen the management and participation of Indigenous Peoples and Local Communities in Ecuador, who have demonstrated their commitment to the implementation of REDD+ and to contribute to the execution of territorial initiatives associated with policy and institutional issues, sustainable production, sustainable forest management, conservation, and restoration. 
Part of the funding was granted through a competitive fund mechanism aimed at members of the REDD+ Working Group. Two organizations, the Kichwa Guacamayos River Center and the Federation of AWÁ Centers of Ecuador, were selected as beneficiaries. Additionally, five indigenous organizations that currently have Life Plans will also benefit from the fund. These include the Yamanunka Shuar Commune, San Francisco de Chicta Kichwa Community, Sevilla Don Bosco Shuar Association, Santiak Shuar Association, and El Pangui Shuar Association. 
This process was led by the Ministry of Environment, Water and Ecological Transition (MAATE) in coordination with PRO Amazonia, a National Government program supported by the United Nations Development Program (UNDP), as part of UNDP's Climate Promise initiative. The initiative helps Ecuador meet the objectives under the REDD+ Action Plan. 
During the meeting, Gustavo Manrique, Minister of Environment, Water and Ecological Transition, emphasized the importance of  Indigenous communities' role in promoting the conservation and sustainable use of forests. He also reaffirmed the national government's commitment to continue working together with civil society, international cooperation, and all stakeholders to mitigate climate change.