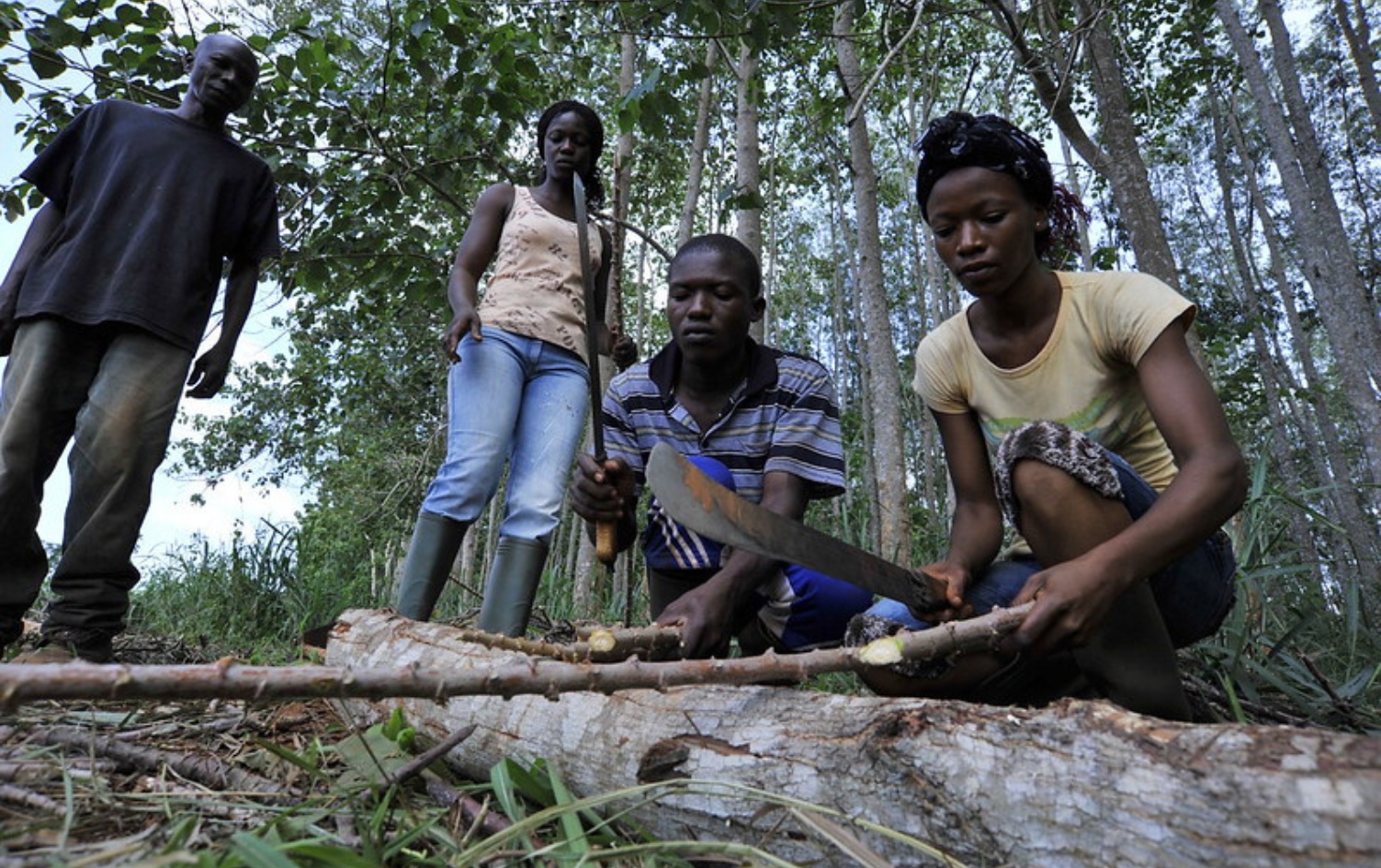 30th May 2019 :  "If demographic pressure and low efficiency of food production and wood energy systems are maintained, the forests of the Democratic Republic of the Congo could be gone by 2100." These words, by BMZ's Heiko Warnken at the Central African Forests Initiative (CAFI) Dialogues in Bonn in April, 2019, served as a reminder of the urgent need to boost action for Central African forests.
The best actions are those based on evidence, and it is precisely for this reason that more than 20 international NGOs, donors and government representatives of the Central African sub-region poured over facts, studies and shared experiences at the meeting.
What hot topics drew participants in? The complex cause of forest loss in the region, the role community forestry can have in securing lands and sustainable revenues and possible solutions to the growing domestic and international demand for timber.
Consensus emerged on the accelerating trend of forest loss (14 million hectares of forests were lost across the 6 CAFI partner countries over the last 5 years) and the need for more research on causes and drivers. Another concern was around shifting agriculture and the policies and actions needed to ensure it is beneficial for both local populations and rural development. Participants also agreed that community forestry is a good way for communities to secure rights and works best when not geared exclusively towards timber production, but includes an artisanal timber sector.
Part of the CAFI Dialogues included a discussion on different initiatives underway to work with Chinese authorities and economic stakeholders and the best ways in which CAFI can complement these efforts. A series of strategic coordination meetings then looked into collaboration with WWF's Tridom landscape programmes and approaches, with the World Bank's ProGreen Fund and with the recently launched GEF Congo Basin Impact Programme.
The CAFI Dialogues were organized a few days ahead of the 12th CAFI Executive Board meeting which was marked by the launch of a high-level policy dialogue and negotiations for a Letter of Intent with the Republic of Congo. This makes the Republic of Congo the third of six CAFI partner countries to enter into discussions about ambitions and large scale funding, after the Democratic Republic of the Congo (2016, $190 million US) and Gabon (2017, $18.4 million US). The board meeting was also an opportunity to discuss the National Investment Frameworks of Equatorial Guinea and Cameroon, results obtained so far in DRC and strategic opportunities for CAFI in 2019 and the years to come, building on the growing CAFI portfolio.
Find more on CAFI at www.cafi.org, on Twitter @CAFISecretariat and in this slide show.