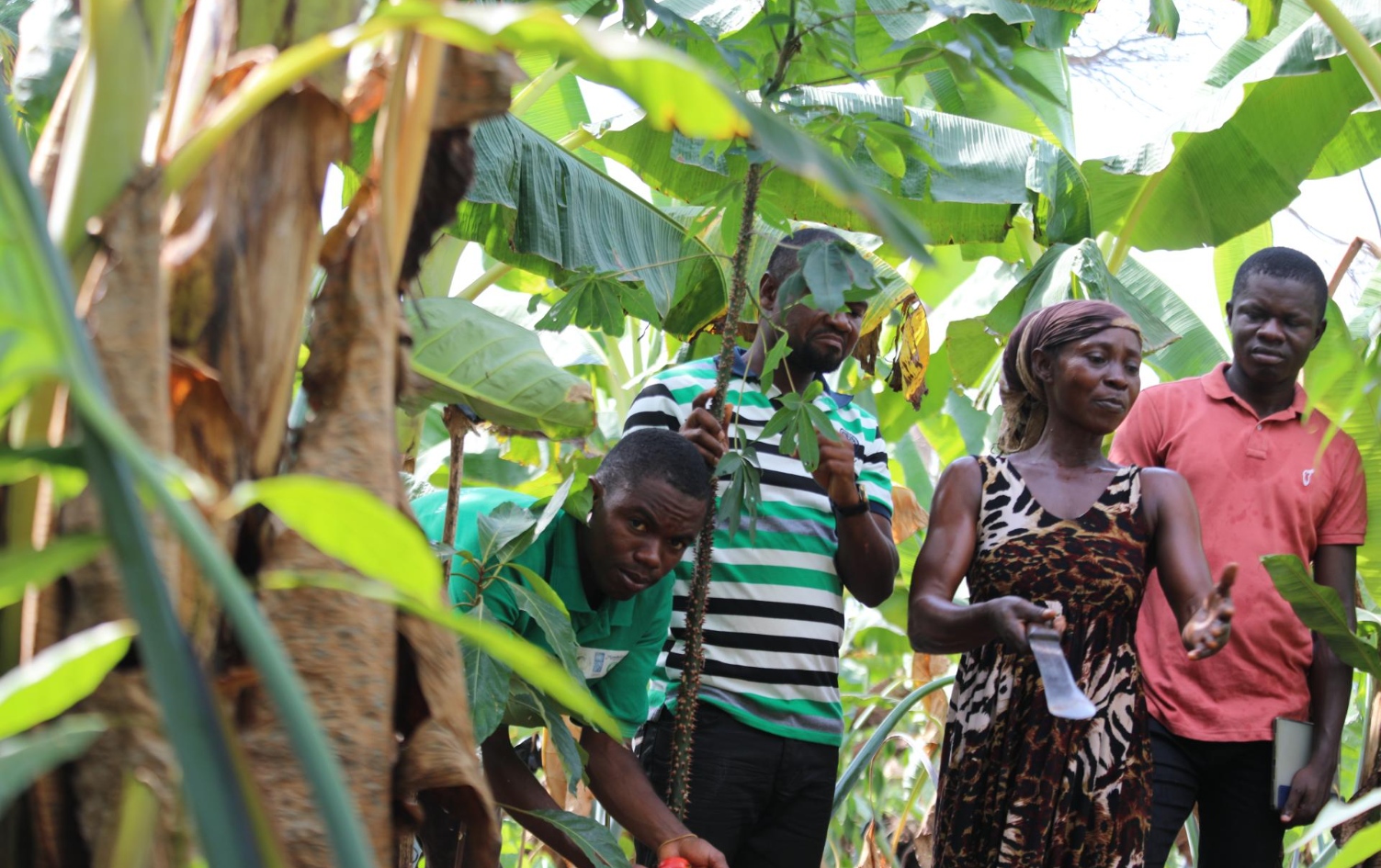 As one of the leading countries on Reducing Emissions from Deforestation and Forest Degradation (REDD+) in Africa, Ghana has demonstrated considerable leadership to address the drivers of deforestation and degradation, which constitute one of the most compelling climate change challenges in the country.
The country's economic growth and achievements have come at a significant cost to its forests. Having lost over 60 percent of its primary forest cover from 1950 to the turn of the last century (2.7 million hectares), the future of Ghana's forests is an issue of major concern.  To operationalize the REDD+ Strategy (completed in 2016) and the implementation of other Warsaw Framework elements, Ghana is embarking on a number of strategic programmes and initiatives, including those supported by the Government of Italy through the Italian Ministry of Environment, Land and Sea, such as the development of a Green Climate Change Proposal for the Northern Savannah of Ghana and the development of a Ghana REDD+ Investment Plan (GRIP). 
The GCF-proposed project aims to implement an emission reductions program for the shea landscape of the Northern Savanna Woodland (The Shea Savanna Woodland Programme), while at the same time addressing Ghana's policy and legislative reforms on tree tenure and carbon rights (The Policy and Legislative Reform Programme). This will complement financing being sought to improve land-use and socio-economic development in the cocoa growing areas of the High Forest Zone. Funding has also been secured for the Ghana Emissions Reductions Programme for the Cocoa Forest Mosaic Landscape with funding from the World Bank's Carbon Fund.
A significant step towards Ghana's vision for REDD+ is to significantly reduce emissions from deforestation and forest degradation and to enhance carbon stocks through sustainable forest management and forest restoration over the next 20 years. This vision was translated into Ghana's recent partnership with Mondelēz International, an American multinational that will contribute $5 million USD over five years to the Ghana Cocoa Forest REDD+ Program. This program will significantly reduce the high rate of deforestation and forest degradation, as well as the associated carbon emissions, from cocoa farming within Ghana's High Forest Zone. The Forestry Commission of Ghana and the Ghana Cocoa Board finalized the deal with Mondelez in 2018 to protect forests in Ghana.
The program will focus on mapping all land uses, including cocoa farms; implementing climate smart cocoa practices to increase yields and sustainability; improving access to finance to foster good practices by farmers and communities; initiating legislative and policy reform to support program execution and coordination; and measuring, reporting and verifying.
As one of the largest cocoa-producing countries, Ghana supplies about 20 percent of the world's cocoa; however, it has one of the highest deforestation rates in Africa at 3.2 percent per year. This is primarily due to the unsustainable expansion of cocoa and other agricultural crops. Ghana and Cote D'Ivoire engaged in the Cocoa and Forests Initiative, which is an active commitment of cocoa-producing countries Côte d'Ivoire, and Ghana with leading chocolate and cocoa companies.
In Ghana, far-reaching Frameworks for Action have been signed to end deforestation and restore forest areas. Central to the Frameworks is a commitment to no further conversion of any forest land for cocoa production. The companies and governments pledged to eliminate illegal cocoa production in national parks, in line with stronger enforcement of national forest policies and the development of alternative livelihoods for affected farmers.
Côte d'Ivoire and Ghana together produce approximately 70 percent of the world's annual supply of cocoa. This set of public-private actions represent unprecedented commitments on forest protection and restoration, and sustainable cocoa production and farmer livelihoods. The combined actions, which are aligned with the Paris Climate Agreement, will play a crucial role in sequestering carbon stocks and thereby addressing global and local climate change.