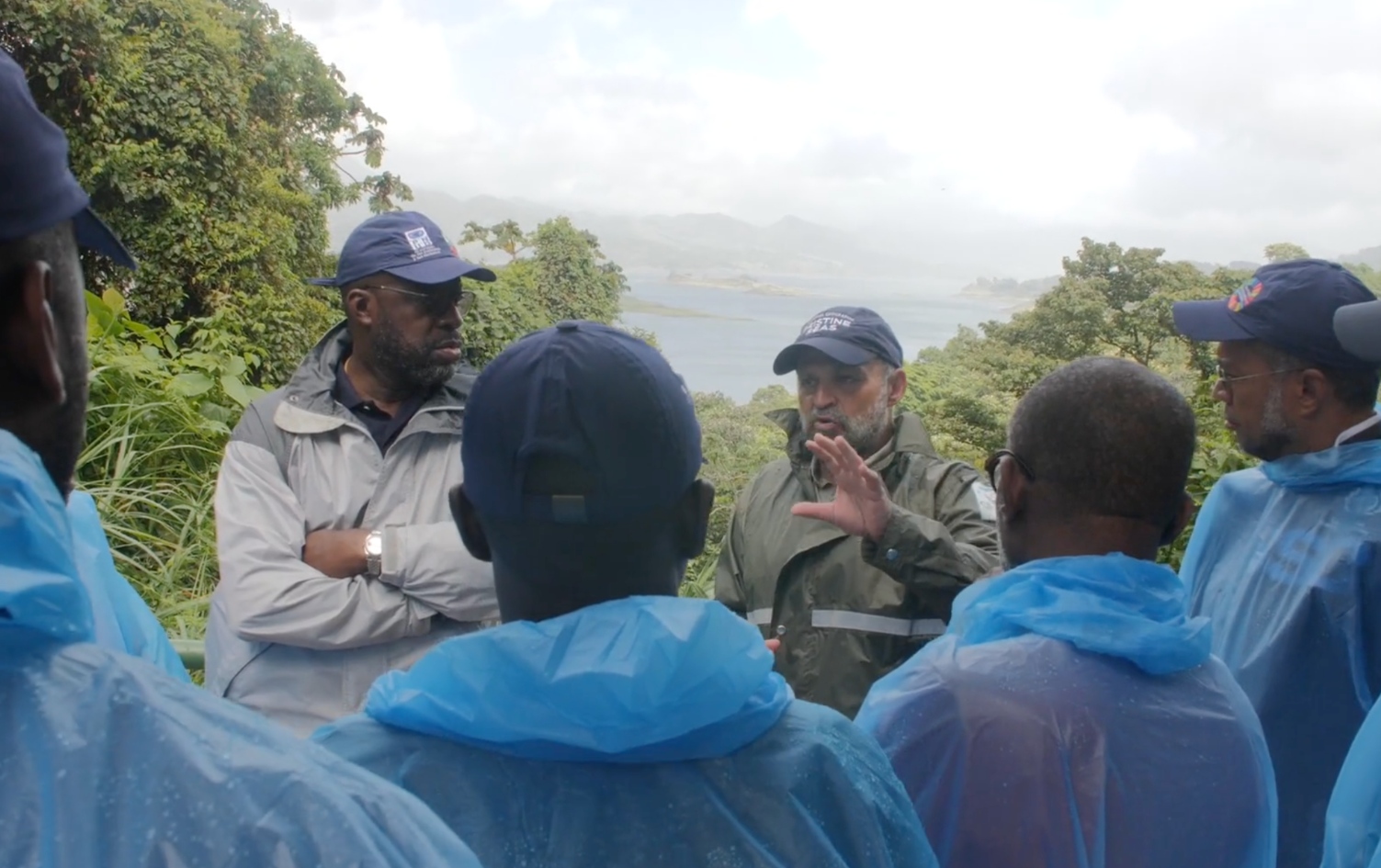 Guest authors: Ela Ionescu, Luc Gnonlonfoun, Joseph Ezoua and Kifah Sasa
Costa Rica and Cote D'Ivoire are two very different countries, at somewhat different stages of development. Costa Rica is a world model in forest conservation. The country has moved from 29 percent forest cover in 1996 to more than 50 percent now. Cote D'Ivoire, the world's largest exporter of cocoa beans, has enjoyed economic success in recent years, yet has lost nearly 85 percent of its forests since 1960. It is committed to saving its remaining forests while embarking on a programme of ambitious expansion.
Thanks to UNDP, the two countries have joined forces to learn from each other.
South-South cooperation promotes solidarity among developing countries pursuing similar development paths by allowing them to address common challenges. UNDP believes this kind of cooperation is a vital factor in sustainable development and we have a long history as a trusted knowledge broker and partnership facilitator.
The recent long-term agreement between the Costa Rican Ministry of Environment and Cote D'Ivoire's Ministry of Water and Forests was facilitated by UNDP Cote D'Ivoire, UNDP Costa Rica and our Climate and Forests team.
One of the objectives of UNDP's Climate and Forests team is to help countries to design national policies to reduce deforestation and manage forests sustainably, and from there fight climate change, in line with the Reducing Emissions from Deforestation and Forest Degradation (REDD+) initiative.
In August 2019, with the support of UNDP a high-level delegation from Cote D'Ivoire embarked on a knowledge exchange in Costa Rica with the aim of sharing experiences, greening domestic investments and learning how ecotourism can lead to forest preservation as well as creating sustainable jobs. 
Both Cote D'Ivoire and Costa Rica share a similar ambitious vision for forest conservation and expansion. This has inspired an inter-country partnership that will strengthen local leadership of sustainable development.
Costa Rica's remarkable achievement in reforestation owes much to a high level of popular awareness, sustained political will, and extensive education on the social and economic benefits of conservation. But Costa Rica is not resting on its successes. President Carlos Alverado Quesada has pledged an even more ambitious, trailblazing climate goal; to decarbonize the country's economy by 2050.
Cote D'Ivoire has embarked on a similar journey, beginning with restoring its forest cover. President Alassane Ouattara signed the UN New York Declaration on Forests in 2014. He has approved a new policy on forest management and has committed to ensuring national forest covers 20 percent of the country's territory by 2030.
Plans for future collaboration include continued engagement, regular consultations and a joint capacity building programme that will commence in 2019. The partnership will ultimately act as a framework for technical and political cooperation, sharing ideas and lessons to transform the forest industry, which will help realize the ambitions at the heart of the Sustainable Development Goals (SDGs).
The partnership reveals that only by capitalizing on existing knowledge, and pooling countries' know-how, can we realize the full potential of South-South cooperation.
South-South partnerships are crucial to achieving the SDGs, and UNDP is a valued partner for developing countries to turn to. The Costa Rican government is willing to collaborate with countries that want to increase their Nationally Determined Contributions, agreed by countries under the 2015 Paris Agreement, and is open to show what they have learned about the economic benefits of forests, and how to both maintain and expand them.